Milton Keynes: Where To Get Microsuction Ear Wax Removal Milton Keynes MK3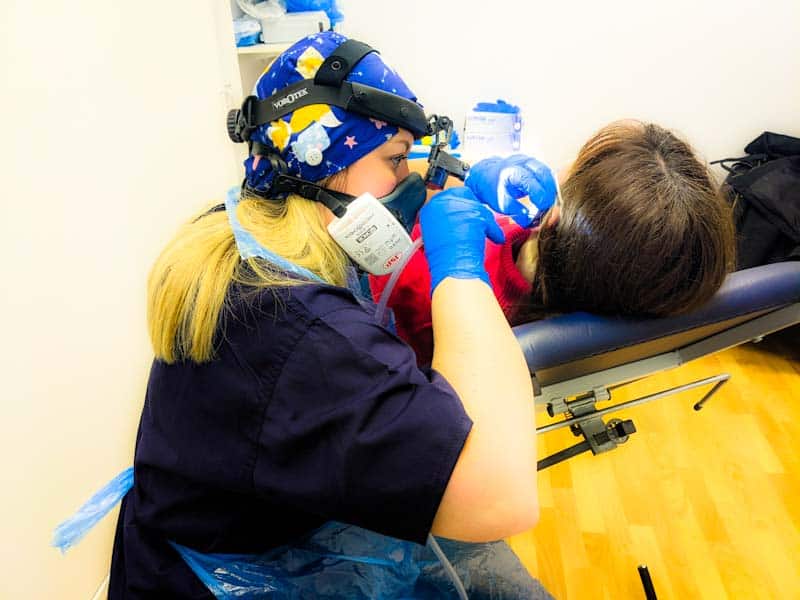 Milton Keynes: Where To Get Microsuction Ear Wax Removal Milton Keynes MK3
Ear Wax Removal Milton Keynes: We are Audiologists who specialise in unblocking ears, so if you have an ear wax problem, come to our ear wax removal Milton Keynes clinic. We are the local ear wax removal experts in Bletchley!
Joint Solutions, Challenge House Sherwood Drive, Bletchley,
Milton Keynes
MK3 6DP
Phone: 0800 133 7987
Professional ear wax removal in Bletchley. If you have a blocked ear, come to our ear wax removal Milton Keynes clinic. We really are the ear wax removal experts in Bucks.
Our prices (see below) are the best value in Bucks!
You will find us in the historical Bletchley area of Milton Keynes. Click here to book ear wax removal in Milton Keynes
What Happens In Your Microsuction Appointment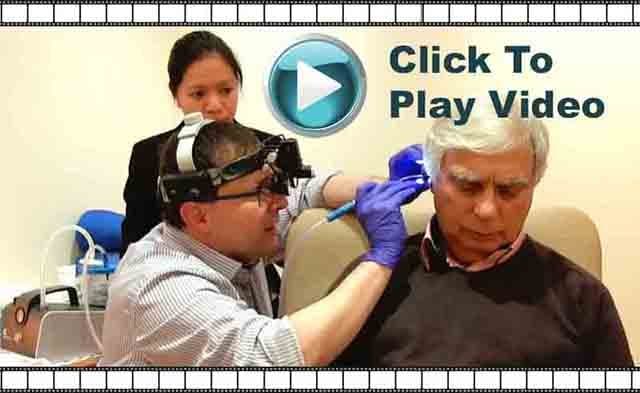 Nearby Microsuction Clinics include:
You can get information on other microsuction clinic locations here.
Appointment Booking
Due to high demand, microsuction ear wax removal in Milton Keynes is strictly by appointment.
You can book a microsuction appointment in Milton Keynes online here, or click on the Book Now button below.
Parking
There is free on site parking
Ear Wax Removal Milton Keynes Map and Directions
Book your private earwax removal appointment in Milton Keynes, Bucks, and say goodbye to ear wax!
Our private ear wax removal clinic in Milton Keynes also serves clients in Bletchley, Water Eaton, Fenny Stratford, Newton Longville, Caldecotte, Wavendon Gate, Furzton, Old Farm Park, Bean Hill, Walton Park, Ashland, Netherfield, Knowlhill, Coffee Hall, Leadenhall, Oldbrook, Peartree Bridge, Woolstone, Monkston Park, Woughton on the Green, Brinklow, Wavendon, Downhead Park, Downs Barn, Pennyland, Neath Hill, Conniburrow, Stantonbury Fields, Tongwell, Heelands, Giffard Park, Blakelands, Oakridge Park, New Bradwell, Greenleys, Crownhill, Grange Farm, Kingsmead, Bradville, Emerson Valley, Bow Brickhill, Shenley Lodge, Tattenhoe, Westcroft, Walnut Tree, Kents Hill, Woburn Sands, Fishermead, Shenley Church End, Two Mile Ash, Stacey Bushes, Great Linford, Eaglestone, Kingston, Broughton, Willen, Stantonbury, Great Brickhill, Heath and Reach, Deanshanger, Potterspury, Little Horwood, Thornborough, Buckingham, Maids Moreton, Swanbourne, Stewkley, Winslow, Gawcott, Leighton Buzzard, Woburn, Toddington, Winslow, Old Wolverton, Cosgrove, Passenham, Calverton, Lower Weald, Middle Weald, Upper Weald, Medbourne, Woodhill, Oxley Park, Olney, Newport Pagnell, Towcester, Bedford, Wellingborough, Bucks and Buckinghamshire.
Milton Keynes Microsuction Prices – BEST VALUE IN BUCKS!
Interesting Facts About Bletchley and Milton Keynes
Milton Keynes Facts
Bletchley is a constituent town of Milton Keynes, Buckinghamshire, England. It is situated in the south-west of Milton Keynes, and is split between the civil parishes of Bletchley and Fenny Stratford and West Bletchley.
Milton Keynes is famous for its Concrete Cows sculpture created by Canadian artist Liz Leyh in 1978 with the help of local school children. It features three cows and calves constructed from scrap that were originally located at a site in Bancroft. The Cows have subsequently been "moo-ved" and are currently homed at the MK Museum.
No-one in Milton Keynes is ever more than half a mile from a park!
Milton Keynes has more bridges than Venice and a longer shoreline (around its lakes) than Jersey.
The phrase "Cock & Bull Story" derived from the two inns in Stony Stratford High Street.
"The Point" in Milton Keynes was the first multiplex cinema in Britain and opened in 1985.
Highwayman Dick Turpin is believed to have visited The Swan at Woughton-on-the-Green.
In 1981, Cliff Richard filmed his video for "Wired for Sound" in Milton Keynes and roller-skated round the town and shopping centre.
The Roman Villa at Bancroft was discovered in 1967 by a man walking his dog.
More than 22 million trees have been planted in Milton Keynes.
The "motorist's friend", WD40, is produced in Milton Keynes. Only six people know the recipe.
Midsummer Boulevard is so called because the sun rises at its east end on the Summer Solstice.
The Fenny river lock in Milton Keynes is the smallest canal lock in the country.
The Olney Pancake Race has been run, on and off, since 1445 and is still run today – but only by women.
Milton Keynes is home to a 40ft long, 15ft tall Tyrannosaurus Rex (at Gulliver's Dinosaur Park).
A priory was founded in Bradwell in 1154 by Benedictine monks. The chapel, c 1350, remains.
The world's first degree-awarding distance learning institution – the Open University – was established in Milton Keynes in 1969.
The city is based on a North American-style grid road network. All main roads use an H or V which indicates whether they run horizontally or vertically.
The mound behind Milton Keynes Library was the Saxon moot for the Secklow Hundred.
The National Bowl is a grass amphitheatre with a capacity of over 65,000 and has seen world class performances from Queen, David Bowie, Robbie Williams, Bruce Springsteen, Take That and The Prodigy.
There are over 343 kms of dedicated bridleways, footpaths and cycle tracks in Milton Keynes.
Charles Dickens visited Stony Stratford and based a character in Bleak House on a resident.
Milton Keynes has over 5,000 acres of parkland, rivers, lakes and woodland.
In April 1483, the Duke of Gloucester (later Richard III) found 12 year old King Edward V in Stony Stratford and took him to the Tower of London for "safekeeping".
The Peace Pagoda in Willen Park was the first to be built in the western hemisphere, and 1,000 cherry and cedar trees grow nearby in memory of those killed in all wars.
Tickford Bridge in Newport Pagnell was built in 1810 and is the oldest iron bridge still in daily use.
Bletchley Facts
Bletchley is best known for Bletchley Park, the headquarters of Britain's World War II codebreaking organisation, and now a major tourist attraction. The National Museum of Computing is also located on the Park. Situated within the West Bletchley parish, in the Church Green district, Bletchley Park was home to the Government Code and Cypher School during the Second World War. The German Enigma code was cracked here by, amongst others, Alan Turing. Another cipher machine was solved with the aid of early computing devices, known as Colossus. The park is now a museum, although many areas of the park grounds have been sold off for housing development.
A model of the 'Bombe' is also on display. This iconic computer was designed by Alan Turing and refined by Gordon Welshman, who were employed as 'code breakers' at Bletchley Park.
Bletchley was the home of Caves Solid Beer. Sold in slabs, water was added to make the drink.
Bletchley grew from an obscure hamlet on the road from Fenny Stratford to Buckingham with the arrival of the London and North Western Railway in 1845 and its subsequent junction with the Oxford-Cambridge Varsity Line shortly afterwards
After the construction of Bletchley railway station, the 1884/5 Ordnance Survey shows Bletchley as still just a small village around the Church of England church at Bletchley Park, and a separate hamlet near the Methodist chapel and Shoulder of Mutton public house at the junction of Shenley Road/Newton Road with Buckingham Road. (These districts are known today as Old Bletchley and Far Bletchley). The major settlement of the time was nearby Fenny Stratford.
Proposals for a new city in North Buckinghamshire had been floated from the early 1960s. Bletchley had fought to be the centre of the proposed new city, but it was not to be. The 1971 Plan for Milton Keynes placed Central Milton Keynes on a completely new hill-top site four miles further north, half way to Wolverton, while Bletchley was relegated to the status of suburb.
Bletchley thrived in the early years of the growth of Milton Keynes, since it was the main shopping area. Bletchley centre was altered considerably when the Brunel Shopping Centre was built in the early 1970s, creating a new end to Queensway. (Previously, Queensway – formerly known as Bletchley Road – was a continuous run from Fenny Stratford to Old Bletchley).
The districts that make up the civil parish are Brickfields (includes the Blue Lagoon), Central Bletchley, Denbigh (including Denbigh North), Eaton Manor, Fenny Stratford, Granby, Manor Farm, Mount Farm, Newton Leys and Water Eaton (includes "Lakes Estate").
The Mansion House of Bletchley Park was built in 1883 and is surrounded by landscaped gardens and some woodland. The house was constructed in the Gothic and Tudor style.
Government war operations at Bletchley Park remained 'classified' until 1970.
On January 20th, 1940, the German method of sending coded messages, a system called the Enigma code, was successfully broken at Bletchley Park. This is an achievement widely regarded as one of the biggest non-battle successes of World War II.
Decoders at Bletchley Park are credited with breaking the codes of Germany, Italy, and Japan, who were using them for hostile war purposes.
The decoding and detailed study of information derived from coded messages means Bletchley Park is credited with shortening the Second World War by at least two years, and saving countless lives.
The National Radio Centre (or NRC to those in the know) is housed at Bletchley Park. The NRC exhibits documents and articles tracing the history of radio communication. The NRC is somewhat unusual in that it is open seven days a week, 52 weeks a year (with the exception of Bank Holidays).
Bletchley Park holds a "Roll of Honor". This catalogues the names of people who, at Bletchley Park and elsewhere, were involved with signals intelligence. Over 13,000 names and ranks are listed here!